GOOD COP BAD COP
®

: PROMOTED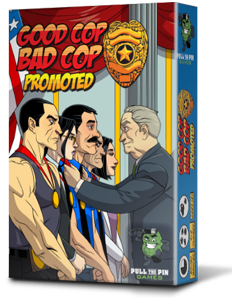 SOLD OUT
PRE-ORDER CAMPAIGN
The Promoted expansion to Good Cop Bad Cop® in which you play a series of games and earn medals for your heroism during the game. Those medals are used to get promotions in the next game, which provide a unique action you can take that no one else can.
Note: This requires the base game, Good Cop Bad Cop®, to play.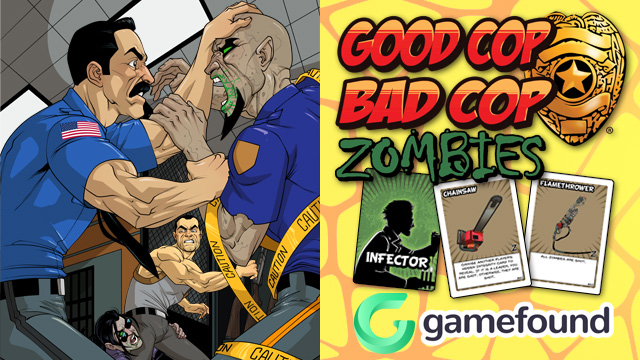 BASICS
Players: 4-8
Play Time: 30-90 minutes
Ages: 14+
BASE GAME
CREDITS
OVERVIEW VIDEO
HIGHLIGHTS
Earn medals in one game to get Promotions in the next.
Promotions give you unique and powerful actions you can take.
Add more Equipment to your deck.
OVERVIEW VIDEO
HOW TO PLAY
BOX CONTENTS
5 Game Trackers
10 Equipment
22 Promotions
8 Medal Trackers
40 Medals
1 Rulesheet