GOOD COP BAD COP
®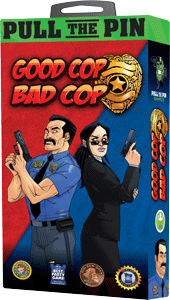 BUY FROM AMAZON
Good Cop Bad Cop® is a hidden identity, bluffing, and deduction game about a corrupted police district for 4-8 players that plays in about 30 minutes.
Corruption has infiltrated your agency. The Kingpin must be taken down before the crooked cops take out the Agent. You won't be able to do it alone, but there's no knowing who's honest and who's crooked. Do some investigating to discover who's who, but act fast; there aren't enough guns for everyone!
BASICS
Players: 4-8
Play Time: 25-45 minutes
Ages: 14+
EXPANSIONS
CREDITS
1) INVESTIGATE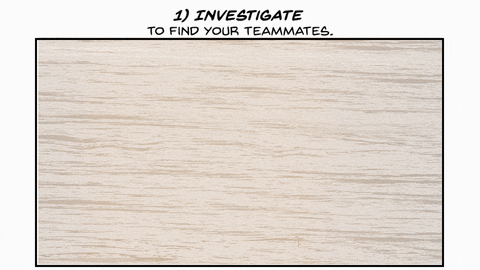 2) GRAB A GUN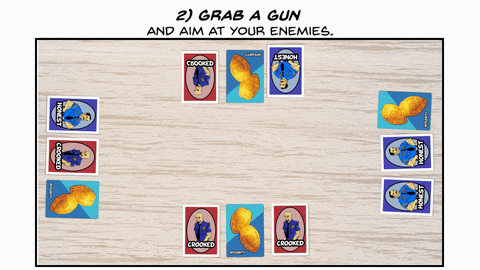 3) SHOOT!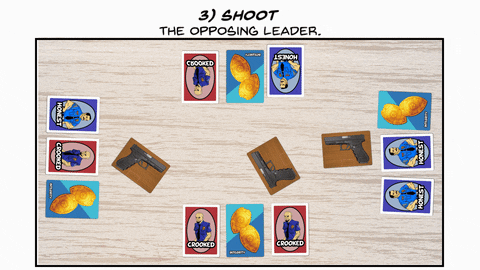 HOW TO PLAY
HIGHLIGHTS
Hidden identity and deduction game where you don't have to lie.
Learn who you can trust as loyalties are revealed.
Your clever actions may cause fun, explosive moments.
Play in 15-30 minutes.
Easy for anyone to learn.
Compact and easy to carry.
NO ROLLS BARRED PLAYTHROUGH WITH PROMOTED
ACHIEVEMENT HUNTER BASE GAME PLAYTHROUGH
BOX CONTENTS
24 Integrity Cards
21 Equipment Cards
4 Guns
1 Lead Investigator
5 Stands
2 Wounded Tokens
1 Ruleshoot
1 Equipment Reference Sheet
1 Rulesheet
RETAILER INFO
SKU: OWG0304
UPC: 644216167678
Unit Weight: 10oz
Unit Dimensions: 8.11"x4.25"x1.5"
Case Qty: 12
Case Weight: 4.5kg
Case Dimensions: 10"x9.1"x9.3"