NEW SALEM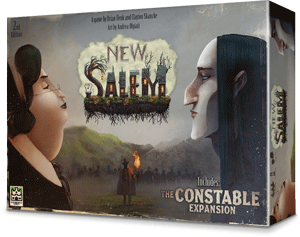 BUY FROM AMAZON
It is the late 17th century in the town of Salem, Massachusetts where you watch Witches masquerading as Puritans while they slowly drain the good from the hearts of the townsfolk and replace it with a suffocating evil. You have decided to band together with a few trusted citizens to establish a new town a short distance away called New Salem, built on a foundation of honesty and compassion for others. You will choose a Constable who will guide you as you each construct a district in this town composed of buildings that support your businesses of interest, but if these buildings and your actions add too much despair, the witch plague from Salem will befall this town as well.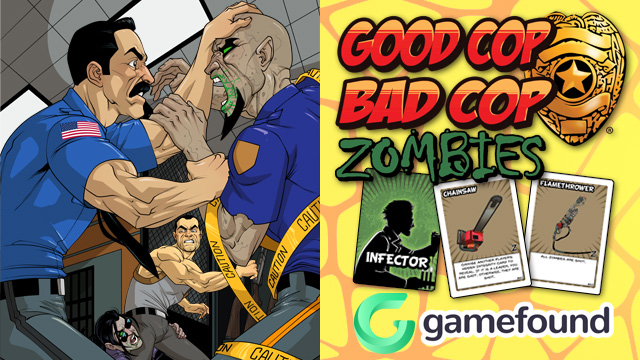 BASICS
Players: 3-8
Play Time: 40-60 minutes
Ages: 14+
EXPANSIONS
Constable Expansion - This is included in New Salem 2nd Edition. It adds the Constable role, tons of new events, and 2 new bulidings sets.
CREDITS
HOW TO PLAY
HIGHLIGHTS
Wide player range, from 3 to 8 players.
Easy to learn and plays in less than an hour.
Oozing with with witchy theme.
Tons of replayability because every game will have a different set of events.
Everyone plays at the same time so you never wait for your turn.
1) GATHER CLUES
2) BUILD BUILDINGS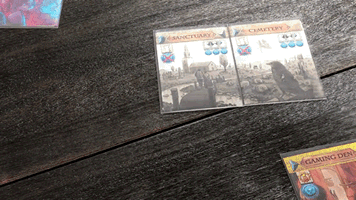 3) TRIGGER EVENTS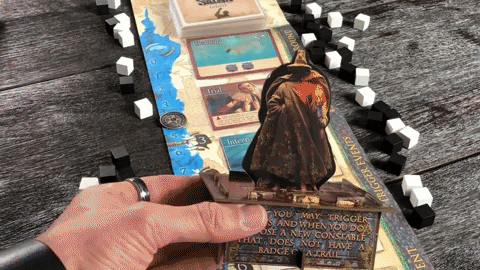 OVERVIEW VIDEO
HOW TO PLAY
CONSTABLE ASSEMBLY
CHANGES IN 2ND EDITION
BOX CONTENTS
144 Building Cards
10 Character Cards
24 Event Cards
5 Round Cards
35 Despair Cubes
35 Hope Cubes
8 Badges
1 Constable Standee
RETAILER INFO
SKU: OWG0402
UPC: 653341153548
Case Qty: 5