THE VALIANT CARD GAME: NINJAK VS. THE VALIANT UNIVERSE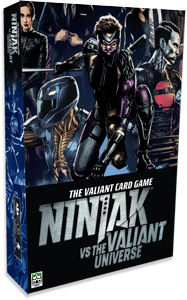 SOLD OUT
The greatest heroes in the VALIANT UNIVERSE must team up to stop one of their own! NINJAK, MI-6's deadliest operative, has stolen an object of immense power and you must build up your power in order to survive against all the gadgets and threats he will throw at you while working towards your hidden agenda. It won't be easy... are you up for the challenge?
Warning: Contains violent images.
BASICS
Players: 1-6
Play Time: 20-50 minutes
Ages: 16+
EXPANSIONS
None yet!
CREDITS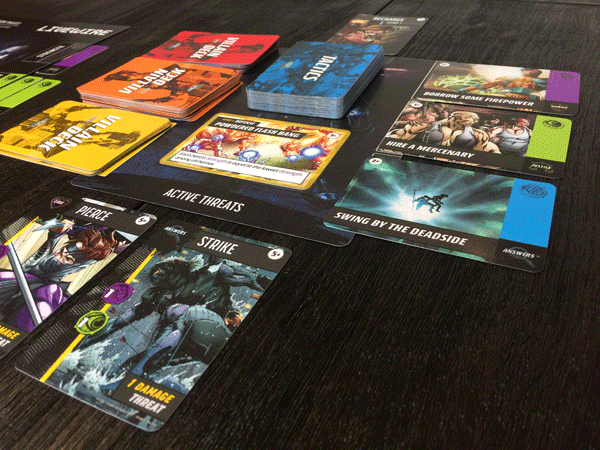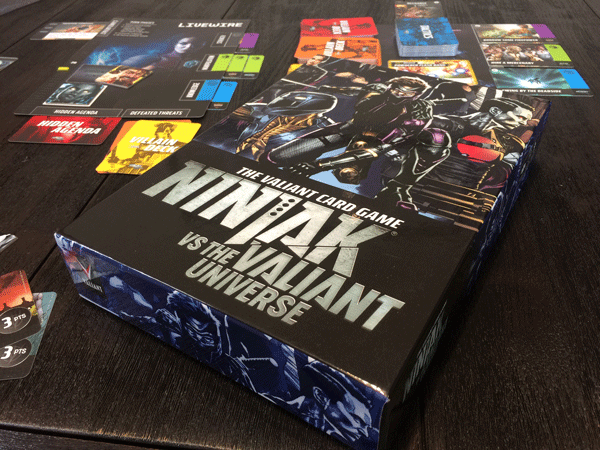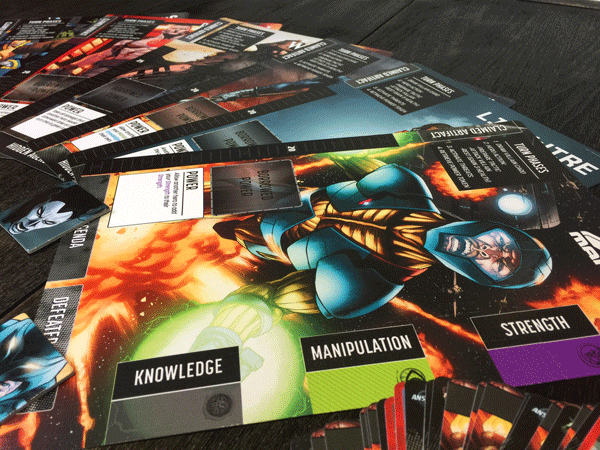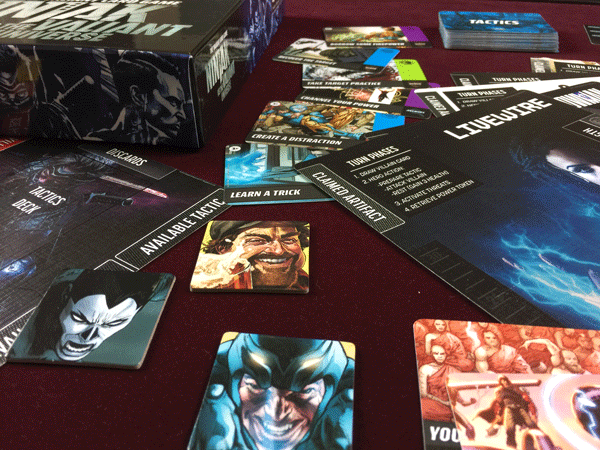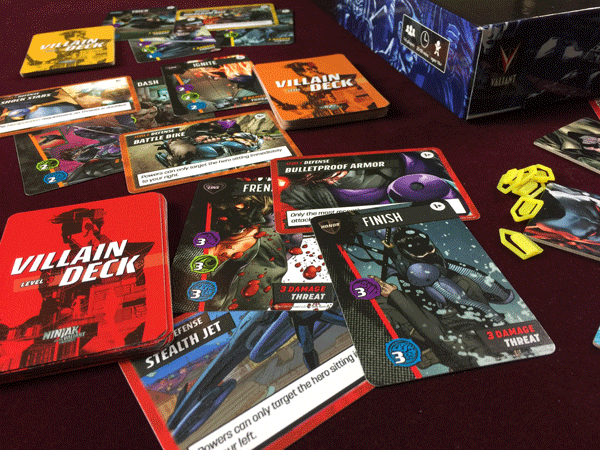 BOX CONTENTS
6 Hero Mats
1 Ninjak Mat
108 Threat Cards
39 Recharge Cards
21 Defense Cards
6 Hidden Agenda Cards
36 Tactics Cards
5 Artifact Cards
6 Health Clips
6 Power Tokens
1 Rulebook
RETAILER INFO
SKU: OWG0901
UPC: 653341152947
Case Qty: 6