THE ZORRO
™

DICE GAME
STUNTS AND ALLIES
DAY 1 BACKERS GET A FREE (face-)MASK OF ZORRO!
Click on the style you'd like us to use below and favorite it on Instagram to vote for it!
Note: All styles are mock-ups and subject to change.
WHAT'S NEW IN THIS EXPANSION?
The Stunts and Allies expansion to The Zorro™ Dice Game is still in development, but this is what we're planning on:
Allies - Everyone gets a helper who earns unique abilities and dice throughout the game as they level up. Allies include popular characters like Bernardo, The Black Whip, Zorro's Fighting Legion, and Bunny Wigglesworth!
Stunts - We're adding the ability to switch what you're attempting mid-turn, although there will be a cost.
More Equipment - Add to your Premium and Common Equipment decks with more of them to add variety to your loot.
More Scoundrels - Add more Scoundrels to battle throughout your adventures.
More Villains - Add more Villains to face in the final battle.
Big Box - On the Kickstarter campaign, we're considering a Big Box to hold the existing content plus future expansions.
Metal Hero and Ally Dice - The new dice in the expansion (Ally Dice) and the hero dice from the base game are getting metal upgrades as an add on.
A TASTE OF SOME UPGRADES
The deluxe version of the base game was EPIC but we're taking it to whatever level is above epic with this one. Here are a few of the upgrades you'll find in the deluxe version or as add ons.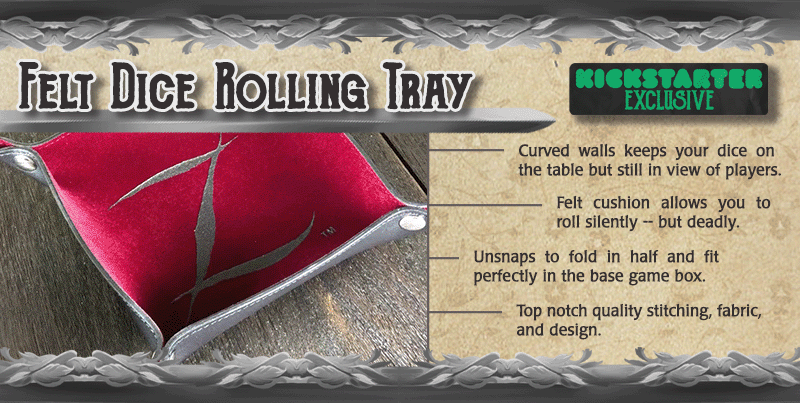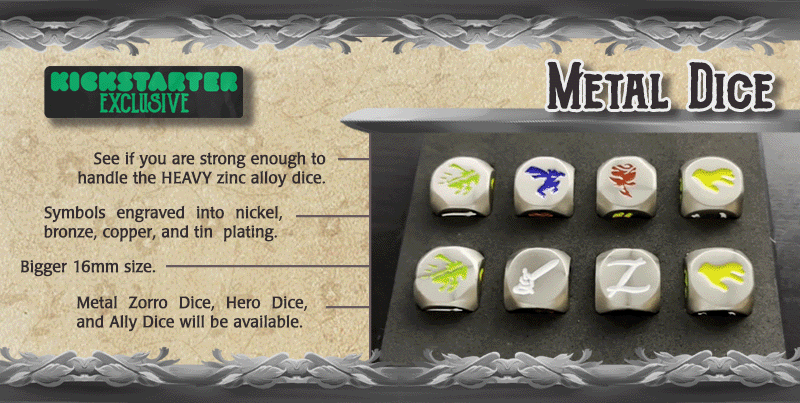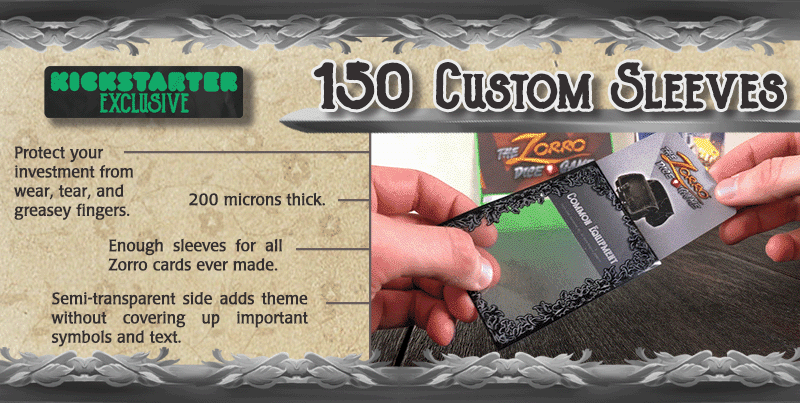 PRE-CAMPAIGN FOLLOWER GOALS
We are doing some follower goals for this campaign where additional cards will be unlocked based on Kickstarter followers and email subscribers. Everyone who ends up backing the campaign for a copy of the expansion will get the cards we unlock here for free as a mini expansion that will be exculsive to backers for a limited time.
CURRENT FOLLOWER TOTAL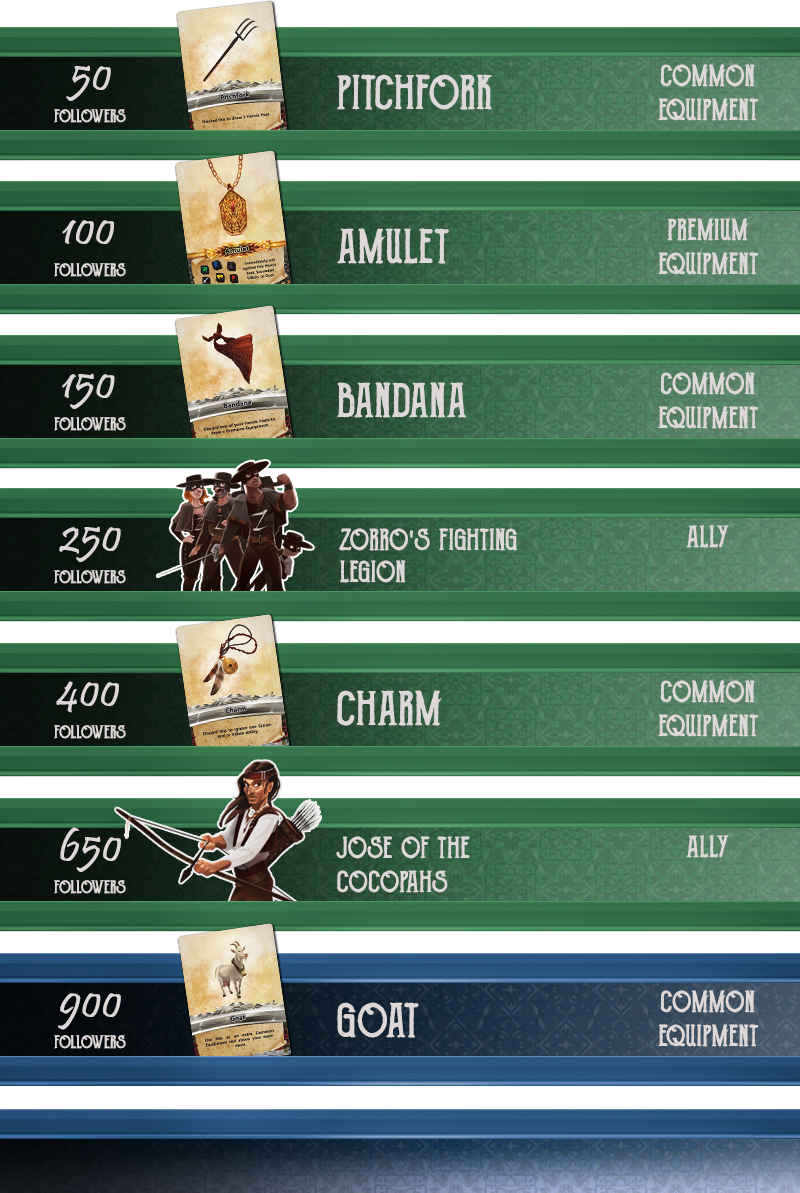 ZORRO™ is a registered trademark of ZORRO PRODUCTIONS, INC., ALL RIGHTS RESERVED.