THE ZORRO
™

DICE GAME: HEROES AND VILLAINS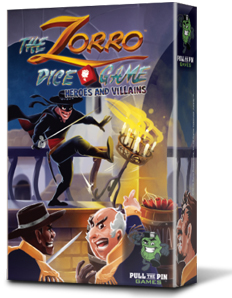 SOLD OUT
The Heroes and Villains expansion to The Zorro™ Dice Game broadens the player count in both direction bringing it down to 1 player and up to 8 players. It has more villains, more scoundrels, more premium equipment, and more common equipment. Whereas the base game kept everything very simple and straightforward, the expansion adds some more complexity, which also opens up more opportunity for combos and strategies.
Note: This requires the base game, The Zorro™ Dice Game, to play.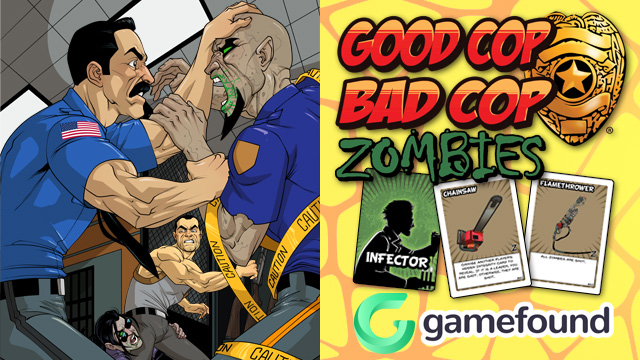 BASICS
Players: 1-8
Play Time: 20-50 minutes
Ages: 14+
RELATED PRODUCTS
The Zorro™ Dice Game - Base game.
Stunts and Allies - Add Allies, Stunt Tokens, Scoundrels, Villains, Equipment, and an increased difficulty of the game overall through Ally weaknesses.
CREDITS
TEACHING PLAYTHROUGH
HIGHLIGHTS
Expands the base game up to 8 players.
Adds a solo mode.
Lots of new Equipment, Scoundrels, and Villains.
SOLO PLAYTHROUGH
TEACHING PLAYTHROUGH
BOX CONTENTS
2 Hero Tokens
4 Premium Equipment
12 Common Equipment
8 Heroic Feats
8 Scoundrels
8 Villains
1 Rulesheet
RETAILER INFO
SKU: OWG1011
UPC: 644216167777
Case Qty: 48